Rooms
Guest rooms at the Tallwood allow for a choice of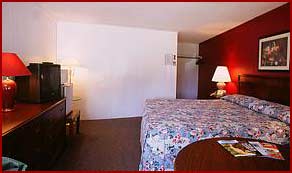 a double, queen, 2 doubles, a king size or 2 queen size beds. Smoking and Non-Smoking rooms are available (it is recommended that you specify which type of room is desired when making reservations). All our rooms are clean, safe and well maintained.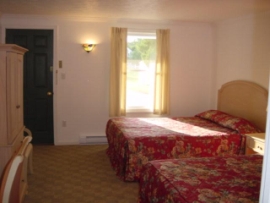 Room amenities include heat and air conditioning, refrigerator, microwave, cable/color television, telephone, clock/radio, shower and private bath. Some rooms have tub/shower, some are shower only. Please indicate if you have a preference when making your reservation.
The Tallwood has 3 refurbished cabins, each with a double bed. There is also a 2 bedroom cabin that accommodates 5 people with a double bed, a bunk bed and a twin bed. Please call for rates.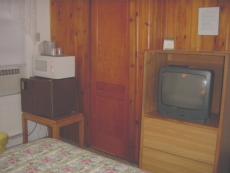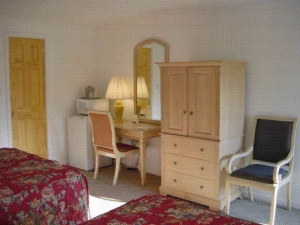 There is easy access to our large, centrally located swimming pool, from any of our rooms. On the premises there is an ice machine, a snack and a soda machine for your convenience. Nearby there are several restaurants and small shops, including the world famous, Lighthouse Depot, that are within a short walking distance. The peaceful and relaxing surroundings at The Tallwood Motel will allow you to get that good night's sleep before engaging on a fun filled day, perhaps at one of the areas fine sandy beaches or any other of the many attractions in Wells and the surrounding resort towns. You'll be glad that after an event filled day to return to rest in your cozy and quiet room at The Tallwood Motel so that you can go out and do it all over again the next day. Enjoy!