Attractions
The Tallwood Motel is only minutes away from many of the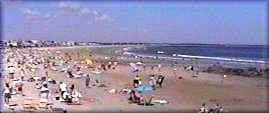 attractions of Wells and surrounding areas. There are 5 sandy beaches between 1.5 and 6 miles from The Tallwood Motel! If you choose you may ride the Trolley to Wells Beach from our nearby trolley stop. You may even decide to connect with the Ogunquit Trolley to spend the day at Ogunquit beach. The trolley comes by every half hour during day summer hours. It's also a fun way to find other attractions in the area. Hop aboard and let your cheerful trolley driver take you for a sightseeing ride.
For the family, along Route 1 in Wells there are 3 places to

play miniature golf. There is also an excellent par 3 golf course at Merriland Farm just up the road from us. Just ask for directions at our front office. For the bicyclists, bike rentals are available from several areas, including Wheels and Waves on Route 1 in Wells. Rent by the day or hour.

For a relaxing walk, nature trails at the Rachel Carson National Wildlife Refuge and Laudholm Farm are also very popular and enriching. For the more adventurous, there is kayaking at Wells Harbor (at Webhannet River Boatyard. Inc. near the dock at the end of Harbor Rd.), if you want some great fun!
There are many fine shops, used and rare book stores and antique dealers in Wells. In fact, we're willing to boast that you won't find another resort beach area in the world with more rare book stores and antique dealers per square mile. Of course, seeing is believing.
The area restaurants are one of our best attractions. Casual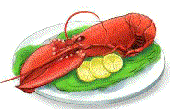 dining, excellent food and great service are the trademarks of our restaurants. Yes, there is seafood, . . . the best. Succulent!
Within walking distance from The Tallwood Motel is Maine's famous Big Daddy's Ice Cream. Here you will find a large assortment of yummy ice cream flavors and more. You can also walk to the famous Maine Diner and Bull and Claw restaurant.

There are many other attractions within a short drive from Wells, including Kennebunkport (very close to us), Freeport (L.L. Bean), Nubble Lighthouse, Portland Head Light, Ogunquit (Perkins Cove, Marginal Way). Much more!
If you would like to find out more about the area, you may want to contact the Wells Chamber of Commerce. The Wells Chamber of Commerce has an information center located on Route 1, just North of the Wells-Ogunquit town line. Many brochures, maps,
guides, publications and listings of events are available during the WCC regular business hours. After business hours, there is a 24 hour kiosk available at the information center which allows you touch screen access to a wide range of local information.
You may contact the Wells Chamber of Commerce at:
PO Box 356
Wells, Maine 04090
Phone: 207.646.2451
Fax: 207.646.8104