Click on sign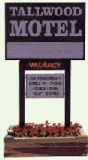 A comfortable, family owned motel with comfortable rates.
---
Contact Information
Owners/Operators:

Alisha and Adeel Shaikh
Address:
TheTallwood Motel




2203 Post Road (US Route 1)




Wells, Maine, USA 04090
Phone:
207.646.0656




888.668.3569 (Toll free)
Email:
info@tallwoodmotel.com

Tallwoodmotel@gmail.com



Website Bookmark:
http://www.tallwoodmotel.com
Location:
Directions from all areas: Take the Maine Turnpike (Rt. 95) to exit 19 (formerly exit 2) at Wells-Sanford. After the toll booth turn left at the lights and follow to Route 1 (approximately 1.5 miles). At Route 1 turn left at the lights (north), drive 1.5 miles and the Tallwood is on the right.

Look for our sign.
Map: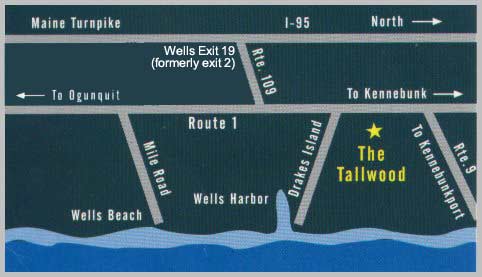 ---
Home Page | About Us | Rooms | Rates | Amenities | Attractions | Contact
More Info | What's New | Reservations
Copyright © 1999-2014 Tallwood Motel, Wells, ME - All Rights Reserved.
Website created and maintained by NetVision Technologies, Wells, ME.